How to Publish Your First Book with the Right Publishers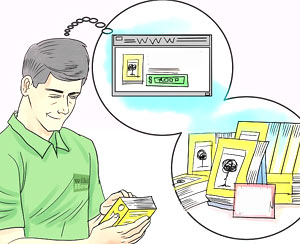 How to Publish Your First Book with the Right Publishers?
Got a perfect idea?
You've written your manuscript. Now what?
Every writer dreaming of publishing a book comes across this challenge once in their lifetime. Publishing your first book is complicated, but the right publisher is vital for this process. A hugely competitive market and a wide variety of options available make the decision all the more difficult. Proper research is required to make this overwhelming decision. Choosing the right publishers for your first book is equally essential and hard because it is the deciding factor of your success. Here is all that you need to do before publishing your book. But you need not worry when Book Rivers is by your side making your journey smooth and effortless.
Cover Design
: What's a book without its cover? Every writer wants an attractive cover giving the audience a glance into the story. Book Rivers helps you design a cover tailored to your needs that speaks for your story.
Book Editing
: Book Rivers also provides you with amazing service of getting your book edited at an affordable cost by an experienced editor. From converting the manuscript to a book form to format editing and script reading, Book Rivers brings all services at your disposal at best prices.
Book Marketing
: Well, marketing is an indispensable part of publishing your first book. Book Rivers offers you a detailed strategic plan to place your book correctly in the market. From video trailers, reviews to Amazon Prime Placement, Book Rivers does everything for you in a pocket-friendly budget.
Print on Demand
: Another service offered by Book Rivers that helps you save costs is printing on demand. This enables you to avoid excess stock of books instead of printing them as and when required reducing your chances of suffering a loss.
Book Distribution
: Every budding writer has dreamt of seeing their book online on every possible platform. Book Rivers helps you distribute and sell your book to some of the famous bookstores and also enables you to make your book available worldwide. Their distribution services ensure the availability of your books on renowned online and offline platforms like Amazon and significant retailer stores.
Digital Marketing
: Every writer dreams of success and Book Rivers ensures that they fulfil that dream. Trust them with marketing and they will promote your book everywhere right from Instagram, Facebook, Twitter to creating your author website, email campaigns to ads via Google and much more.