WIN THE HEARTS OF PEOPLE WITH YOUR COFFEE TABLE BOOK!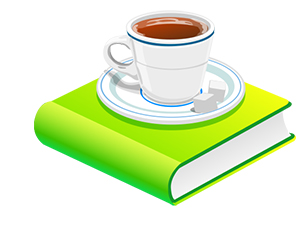 A coffee-table book is an attractive and creative book meant to attract the readers and create interest among them
. It is the best companion while having a coffee. Moreover, it creates the best conversation among the people on a coffee-table. Beyond being a book, a coffee-table book is a treasure of emotions, thrill, stories, adventures, imaginations, etc. It makes each sip of coffee enjoyable and creates a great atmosphere between the people on the coffee table.
Do you own a café and want to make exciting coffee table books?
Are you looking forward to making your cafe startups more interesting? Are you an artist who is looking for showing an art in coffee-table books? Meet Book Rivers and get your work done precisely according to your wish.
What is the chronology of work to be followed for launching a new coffee-table book?
While making your coffee-table book, you have to undergo the following steps as a part of the macro-planning for the book:
1.
Come up with an exciting
theme
for your book. Decide from various fiction as well as non-fiction genres of writing and art, which you want to see in your coffee-table book. Some of the types are short stories, thrillers, humor/comic, adventures, romance, etc.
2.
Select an
outlook
for your book. Under this step, we offer you multiple backgrounds and designs for the book and book covers. Choose the designs that suit the best to the theme of your coffee-shop. We also help you to develop newer plans.
3.
Decide the
content
that you want in your book. Accordingly, select the photographs and illustrations in the book. Various creative graphic designs are available, which adds to your options for choosing the content.
4.
Always see that your content is creative and exciting. Combine the points mentioned above in such a way that people read the book from front to the last page with a lot of interest. The book should not be disinteresting or boring at any corner of itself.
After following these steps, go for micro-planning because it is also essential in making the book more interesting. Keep the following points in mind:
1. Book size
: The most preferred dimensions for coffee-table books are 10" x 12" and 10" x 14".
2.
Font
: Select readable fonts with the correct size. The font style and color of the fonts have a significant impact on the reader's interest. So, select an exciting and creative format for your fonts.
3.
Colour Schemes
: Colour schemes are another minute part of any book that holds great importance. Choose the pictures that match the background color of the text and vice versa.
In the end, an expert is needed at all the steps. An expert who is experienced working with book publishing, when reviews and corrects the content of the book only then the book becomes a masterpiece. At
Book Rivers
, we provide you with guidance regarding your book publishing, and we also look after every aspect of your book with our team of skilled graphic designers, language experts, photographers, illustrators, and reviewers. So, why are you waiting ? Come to us and get your unique coffee-table book published!