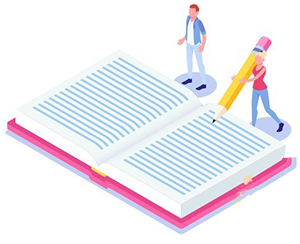 With rising star interest in reading, our country is also now producing better writers and poets in a huge number. There are numerous publishers, both traditional and vanity presses in India. However, traditional publishing approach is now being given tough competition by
self-publishing
. Traditional publishers are quite picky about their publishing parameters.
Self-publishing in India could cost a little more, but it brings you packages with online and offline marketing, editing, revising and book cover designing. Self-publishing agencies or vanity presses offer packages ranging from 6000 INR – 500000 INR and above
.
What is online publishing?
The tool by which one can publish their own go directly via internet is known as
Online Book Publishing
. It allows you to publish without getting any agents or publishers involved in the procedure. However, one of the major drawbacks of
online publishing
is that you have to take up the entire marketing part on your own self. Hence, if you are experienced enough then online publishing is surely your cup of tea! KDP is one of the best tools for online publishing.
What is KDP?
Kindle Direct Publishing
is an online platform provided by Amazon to the budding writers who wish to publish their book for free. One has to write, edit and design the cover of the book all by themselves and upload the book on KDP. The book gets reviewed in 24 hours and KDP publishes it for you if it is approved. However, the promotions and marketing part is up to you.
Why to choose self publishing?
Traditional publishing can be really very challenging for new authors as you have to send the manuscripts to various publishers and meet their stringent criteria and it takes a lot of time for traditional publishers
to approve your manuscripts. Whereas, when you use self-publishing you will be responsible for everything from writing to publishing. Vanity press publishing helps you with everything from writing to editing to publishing but it can get a little expensive. Each method has its' own pros and cons; it is up to you to choose the
best publishing technique
for yourself. If you are an experienced and previously published author traditional publishing might help you. If you are a newbie vanity presses might help you. And if you are ready to take the entire responsibility of publishing your book, self-publishing is the best choice for you.
Why to Self Publish Book With Book Rivers?
If you Looking publisher to publish your book Book Rivers provide
best
book publishing services
to our author Follow easy steps to get publish your book
Publishing Process
•
Choose a plan
•
Submit your book details
•
Sign agreement
•
Submit manuscript
•
Review the Manuscript
•
Get your printed copies
•
Book marketing done
•
Monitor sales & royalties
Publish Today