Book Rivers Self Book publishers-Paving the way for Best sellers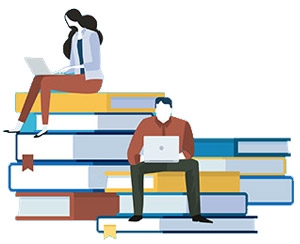 Writers put their heart and soul while conceiving an idea and working towards publishing their material. Yet, often, their work doesn't get the expected exposure because of the selective parameters of mainstream publishers.
Self Publishing In India

However, in today's world, with the advancements in technology and interactive social media, every writer now has a chance to get themselves recognized in the publishing space. Self-publishing is a way writers can get their work published without a traditional publisher. It opens doors to all writers who yearn to have their work recognized and read.

With this vision of redefining the publishing space, Lucknow based Book Rivers self-publishers strives to assist all aspiring writers in their endeavors.
By collaborating with Book Rivers, a writer can choose from a variety of packages and services. They also provide facilities such as creating cover design, editing, marketing, print on demand, book distribution, and digital marketing. With dedicated publishing management and an excellent book distribution team, a writer's satisfaction is the main criterion that drives Book Rivers. The company also promises a 100% author profit share for all its customers.

As a result, Book Rivers publishers are now one of the fastest-growing self-publishers in India Listed below are the steps to publish a book in India with Book Rivers.
1. Choose Plan
2. Submit the book details
3. Sign an agreement
4. Submit manuscript
5. Review the Manuscript
6. Get your printed copies
7. Book marketing takes place
8. Monitor sales & royalties

Let's delve further into the process of a Self-publishing company and the reasons why Book Rivers stands out.

What does a self-publishing company do?
A self-publishing company gives authors the platform to have their work published without any hassle. Unlike the traditional method of publishing, where the control of publication gets shared with the publisher, a self-publishing company allows the authors to exercise full control of their work. It also stands clear of the picky parameters observed in the traditional publishing industries.

Thus, with self-publishing:
• There is a faster exposure
• There are no agents who can reject your material from publishing
• There is greater creative control for the author
• Better royalties

With all its advantages, self-publishing stands as the most sought-after option by the writers.

How does Book Rivers work?
Book Rivers offers every aspiring writer an arena for getting published and recognized. It values the idea of every writer and gives an identity to it in the reader's world.

The process of getting a work published is straightforward at Book Rivers. The steps are as listed below:
1. Contact for Consultation
Once the idea is conceived, and the manuscript is ready, send a publishing request to the Book Rivers team. The highly experienced guides the writer for further steps on the publication process.

2. Choose Package

The writer can choose from the different packages available on the Book Rivers website. Once the package is selected, the book details should be submitted, and an agreement is signed. The writer's materials are thus on its way to be processed and published.

3. See Book Online
The book is now available in the reader's world. Writers can thus see their work recognized and published.

How much time will you save?
Book Rivers considers the satisfaction of the writers as its most significant criterion. They ensure that they publish the writer's work within 30 days.

How much royalty can you get?
Book Rivers promises a 100% royalty to all its writers. With live sales, reports, writers can get their instant royalty through the mail.